About This Course
Delve deep into the delightful world of baking and cake decoration, merging creativity with strategic business insights. Our program is tailored to equip baking enthusiasts and professionals with skills that not only enhance their artistry but also position them as standouts in the industry. Program Highlights: 1. Cake Decoration Mastery: Unlock advanced techniques to create visually stunning and delectable cake masterpieces. 2. Gift Arrangements: Learn the art of curating bespoke gift arrangements, adding a personal touch to every offering. 3. Efficient Production Planning: Streamline your baking processes, optimizing production to meet demands without compromising on quality. 4. Social Media Savviness: Harness the power of digital platforms, effectively marketing your creations and engaging a wider audience. Distinctive Benefits: • Skill Enhancement: Empower yourself with advanced baking techniques and methodologies, setting you apart from the compe
---
Skills You'll Learn
Cake Decoration
Gift Curating
Production planning
Social media management
---
Top 4 Benefits From This Course
Efficient production management
Lessons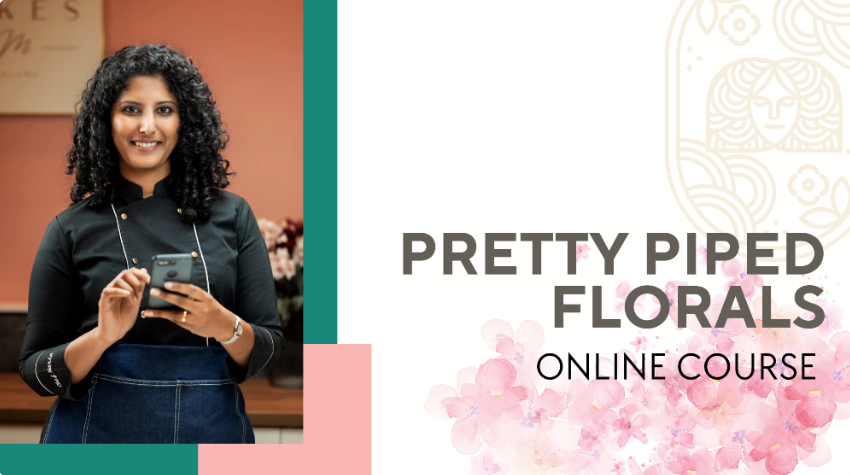 In this Masterclass, you will learn to pipe the below florals. These are a good mix of bas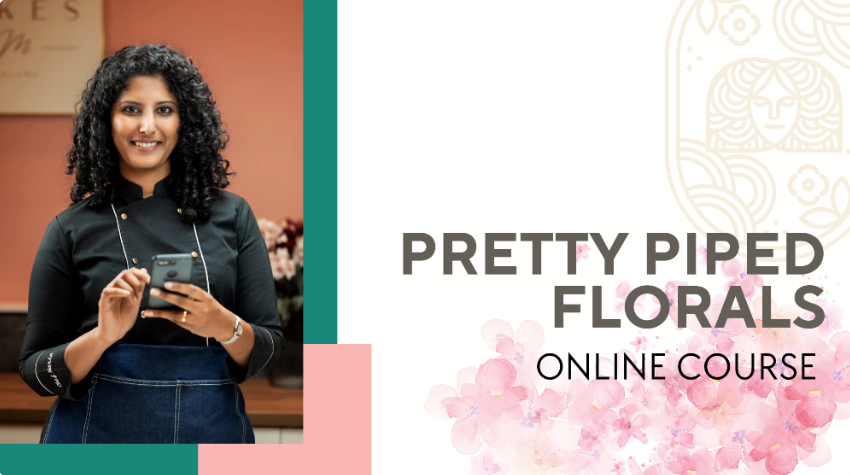 Lesson 2:
TERMS & CONDITIONS
1. This is not a baking session and no baking is involved. 2. The course is professionally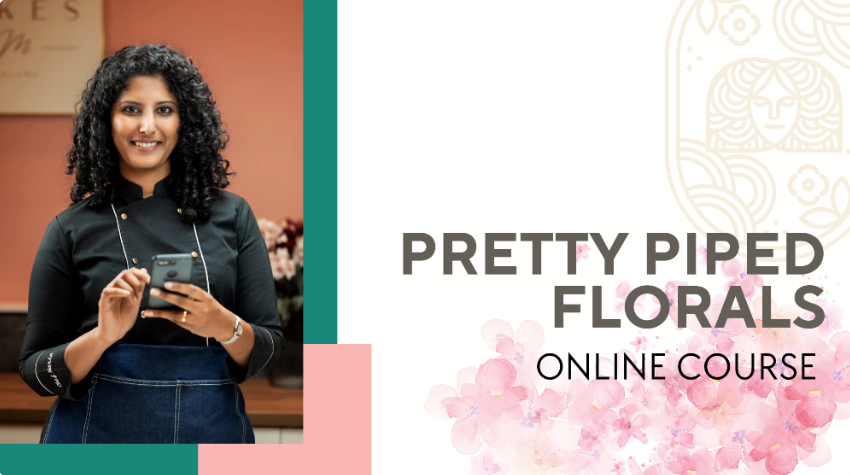 Lesson 3:
1:21 Minute
INTRODUCTION
Welcome to Pretty Piped Florals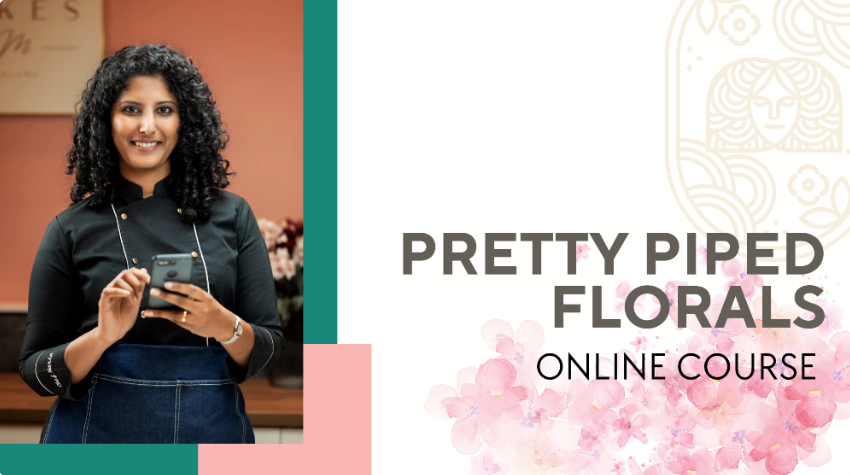 Lesson 4:
29:46 Minutes
BASICS OF WHIPPING CREAM
This chapter talks about various aspects of whipping cream, the observation markers that s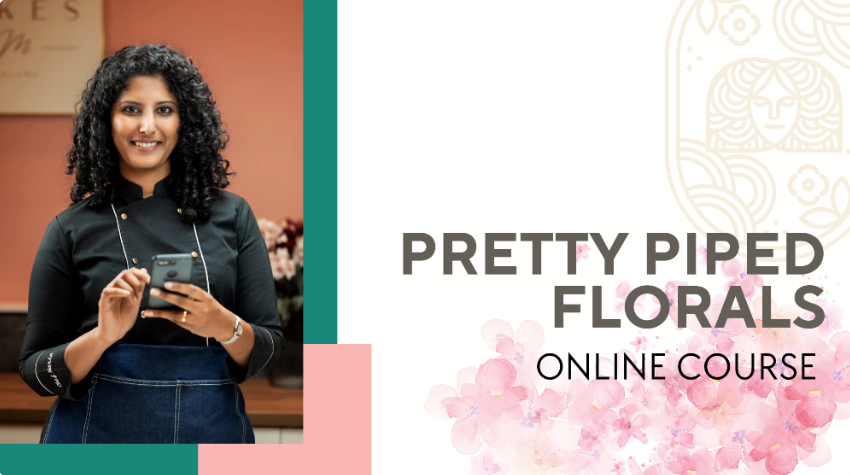 Lesson 5:
39:30 Minutes
BASICS OF PIPING
We learn the correct usage of various tools, the dynamics of pressure regulation and its e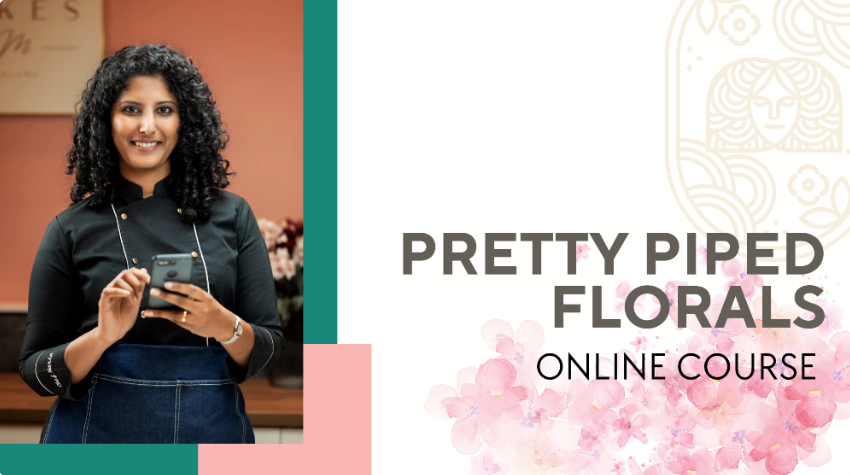 Lesson 6:
26:56 Minutes
HOW TO PIPE FOLIAGE
This chapter walks you through some important aspects of colouring cream for foliage and p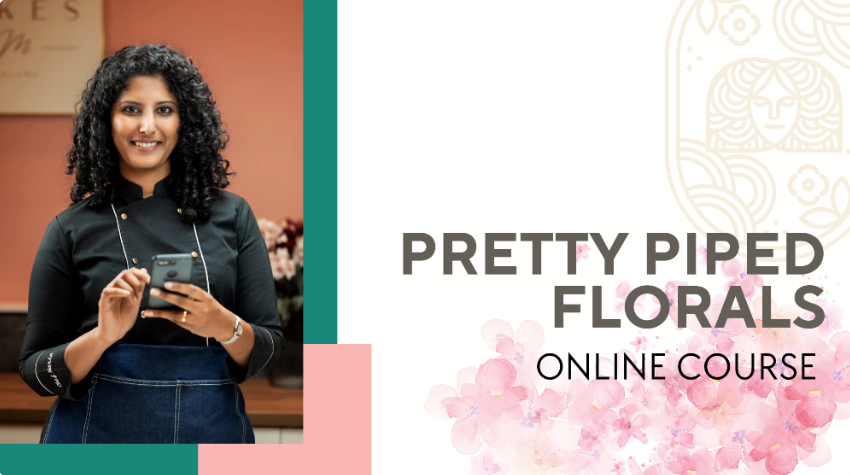 Lesson 7:
36:38 Minutes
COLOURING SCHEMES
Colour just brings everything to life. It is integral to ensuring your florals are as clos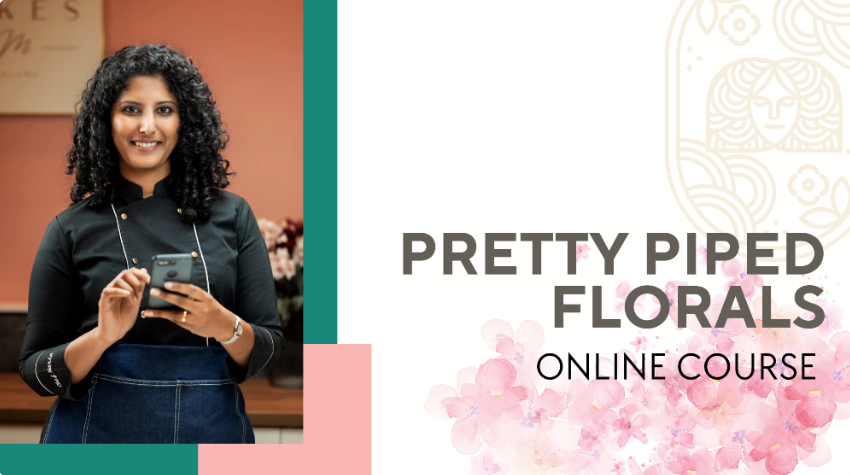 Lesson 8:
17:44 Minutes
HOW TO PIPE BLOSSOMS
Blossoms are tiny, petite florets that look so delicate and pretty in any arrangement. In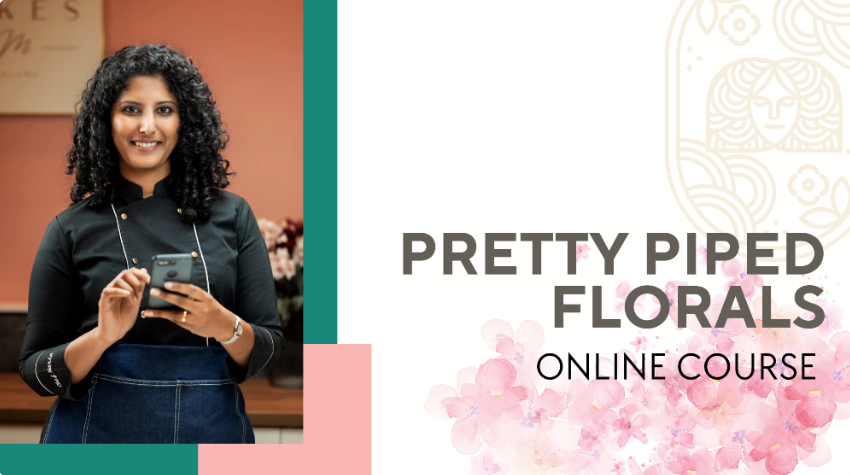 Lesson 9:
26:47 Minutes
HOW TO PIPE ANEMONES
Watch this chapter to learn how to pipe pretty anemones in any colour scheme to jazz up yo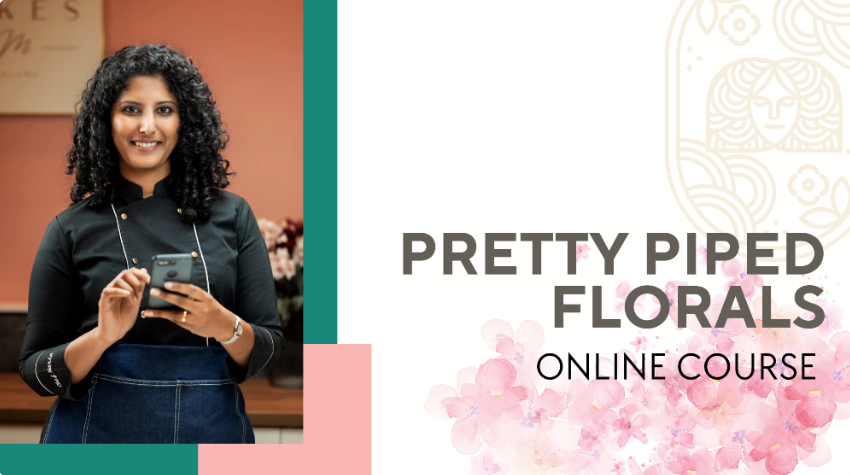 Lesson 10:
26:24 Minutes
HOW TO PIPE SCABIOSA
Scabiosa, also known as pin-cushion flowers are small ethereal flowers in a variety of dif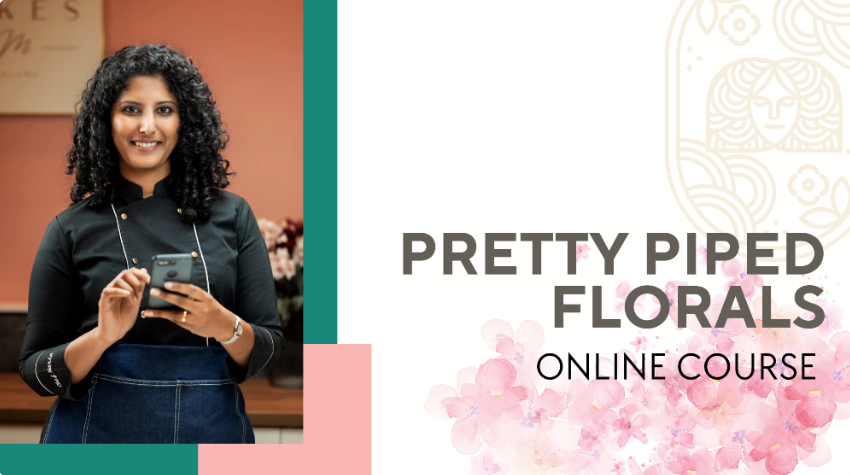 Lesson 11:
28:27 Minutes
HOW TO PIPE CLASSIC ROSE
Who doesn't love roses? They are by default the chosen flower when people want to decorate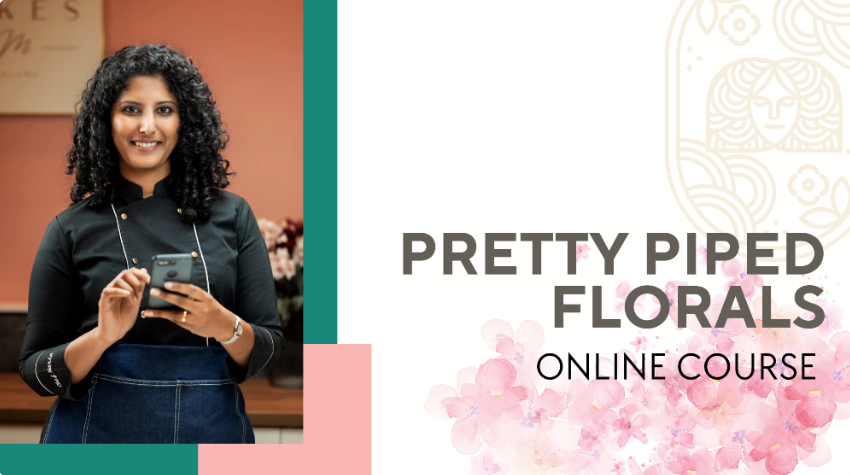 Lesson 12:
19:16 Minutes
HOW TO PIPE DAVID AUSTIN ROSE
David Austin Roses are one of the most expensive roses in the world. Effortlessly beautifu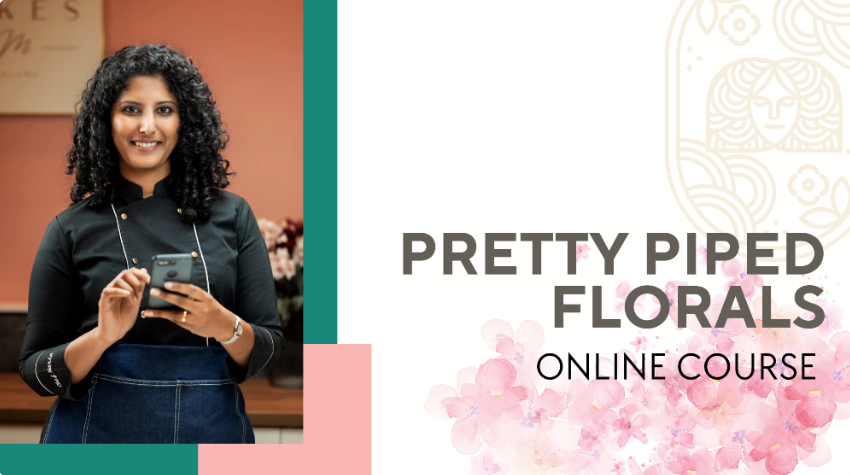 Lesson 13:
37:57 Minutes
PEONY
Peonies are such pretty statement flowers on any cake. This chapter explains the nitty-gri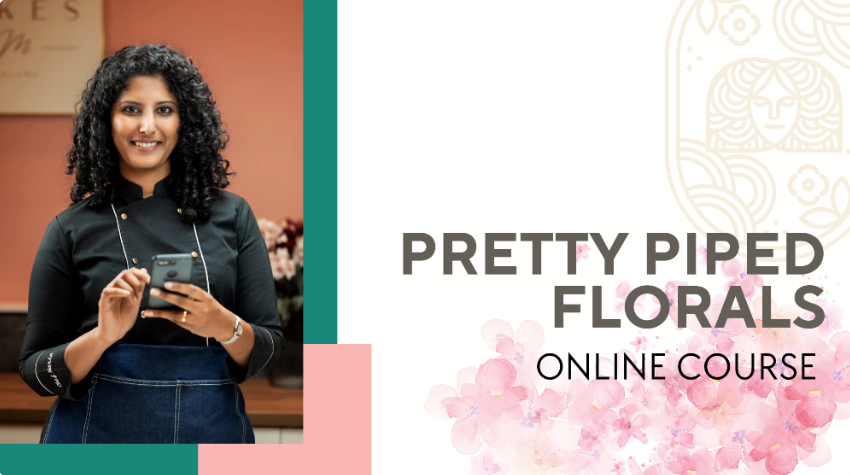 Lesson 14:
16:59 Minutes
RANUNCULUS
This beauty from the rose family is iconic for its characteristic infinite green centre. L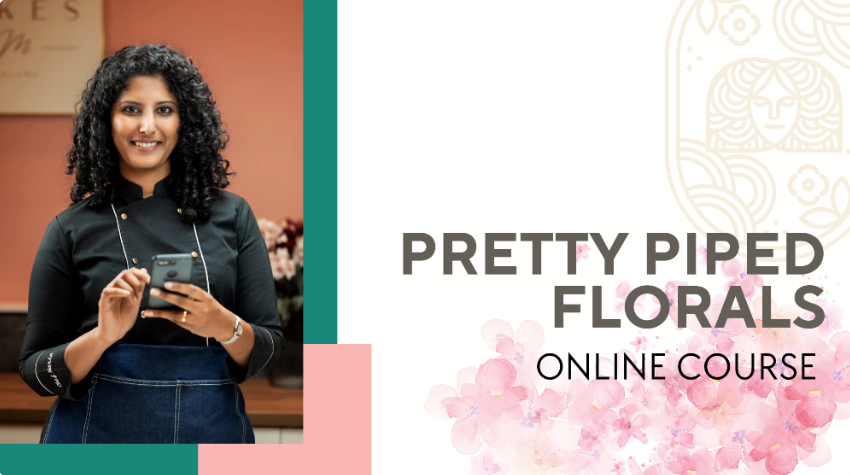 Lesson 15:
22:46 Minutes
CHRYSANTHEMUM
Here we talk about how to create pretty chrysanthemums that look absolutely gorgeous in cl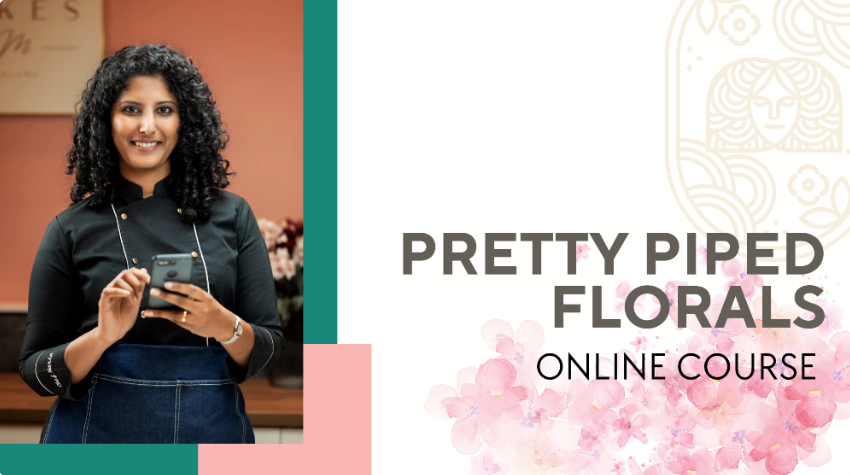 Lesson 16:
8 Minutes
POMPOM DAHLIA
As the name suggests, these flowers are reminiscent of pompoms and are a cousin of the chr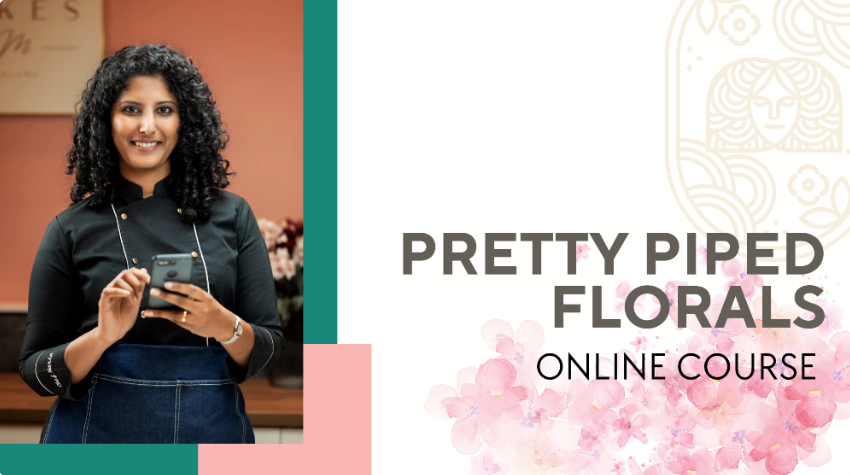 Lesson 17:
19:17 Minutes
HYDRANGEA
Hydrangeas symbolise heartfelt emotions of love, passion and gratitude. Different colours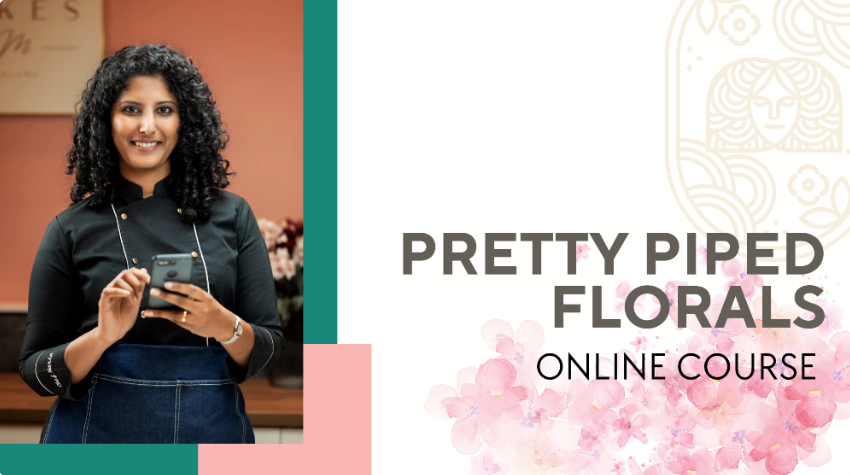 Lesson 18:
12 Minutes
LAVENDER
Lavenders are synonymous with purity, serenity and calmness. The use of lavender in variou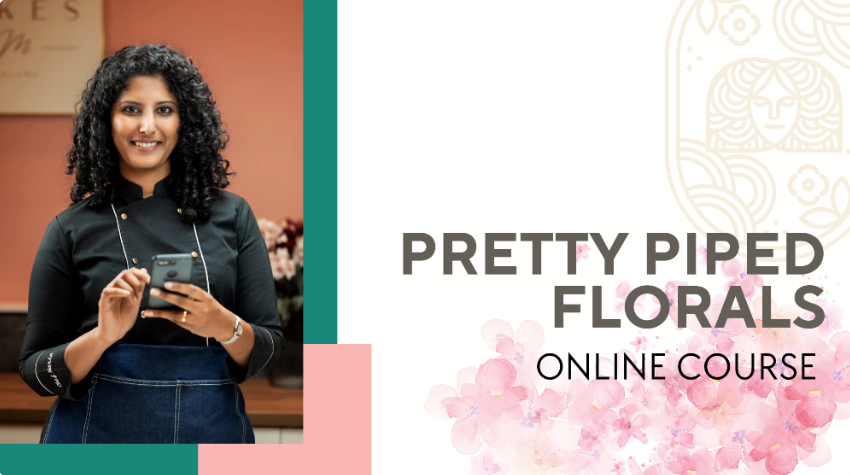 Lesson 19:
35:26 Minutes
ARRANGEMENT ON CAKE - WREATH STYLE
Now that you have walked your way through a plethora of beautiful flowers ranging from sim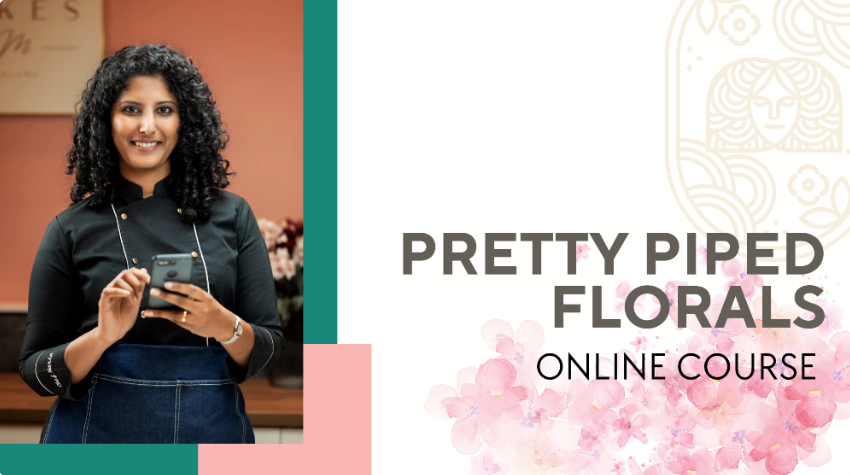 Lesson 20:
15:21 Minutes
ARRANGEMENT ON CAKE - CRESCENT STYLE
This is a simple variation from the wreath style where flowers are arranged in a half moon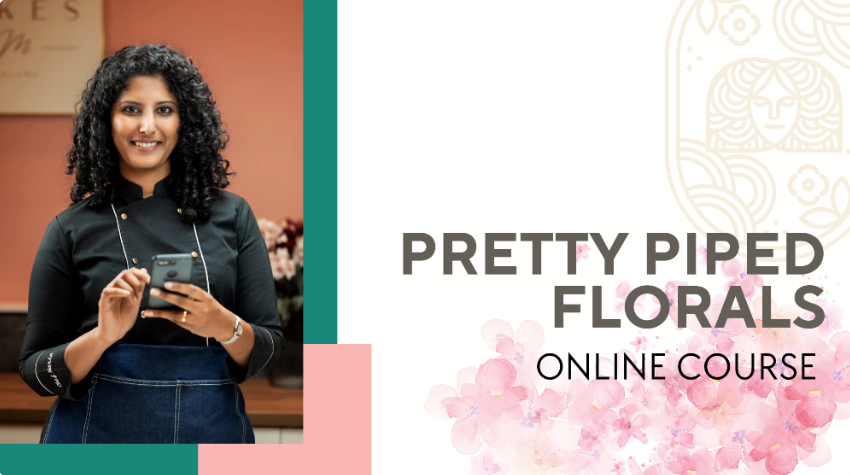 Lesson 21:
16:08 Minutes
ARRANGEMENT ON CAKE - FRAMES STYLE & CUPCAKES
Here was discuss two styles - frame style on cake and how to arrange on cupcakes. These ar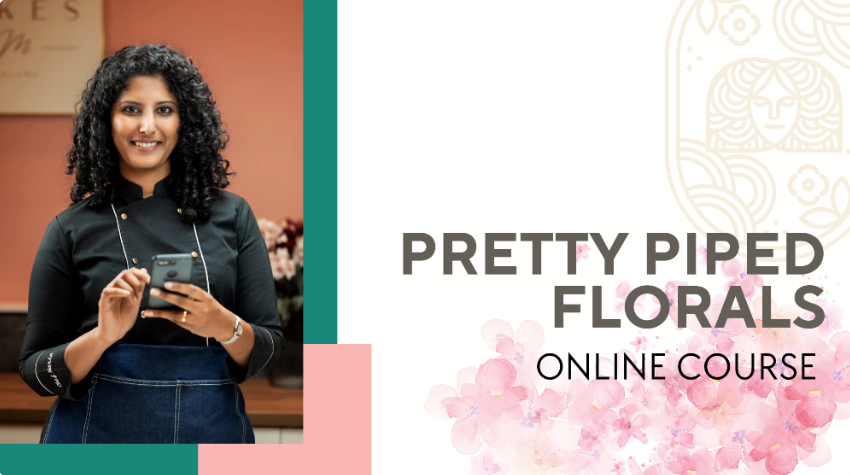 Lesson 22:
9:40 Minutes
BONUS LESSON - TIPS ON PACKAGING & TRANSPORTATION
This is where we share some easy and simple tips for packaging and transportation.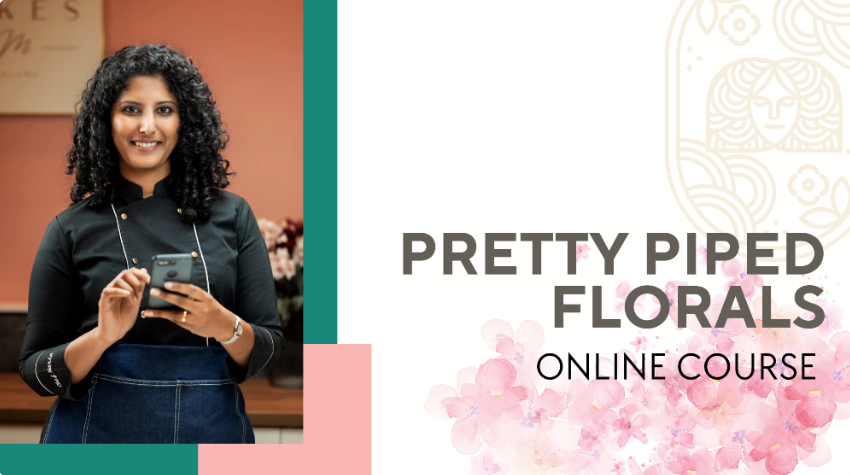 Lesson 23:
26:53 Minutes
BONUS LESSON - TORTING, FILLING & FROSTING A CAKE
Here we demo the base process of torting, filling and frosting a cake and readying it for
---
Perks For You
Networking among like minded people
Access to industry experts
---
;