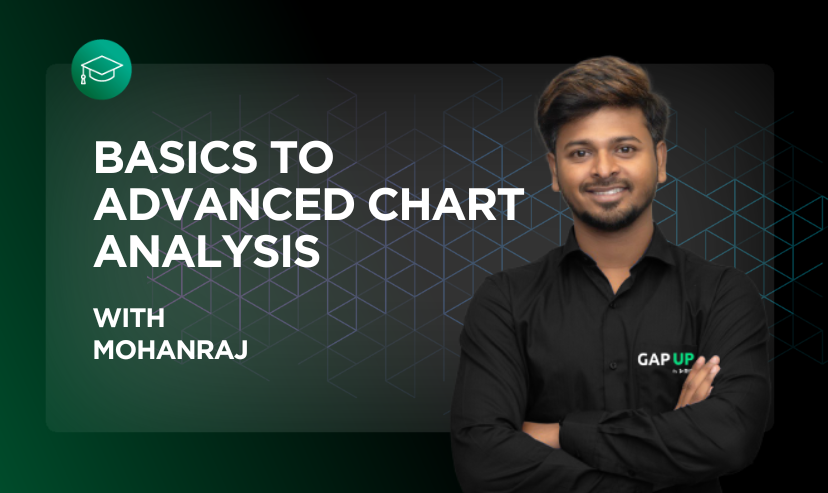 About This Course
Our meticulously crafted program offers insights into the stock market, commodities, equities, and the art of making effective trading decisions, ensuring you're equipped with skills to navigate market complexities. Course Highlights: 1. Stock Market Essentials: Understand the foundational principles governing the stock market's intricate landscape. 2. Commodity & Equity Dynamics: Grasp the core concepts of commodities and equities, setting a solid base for advanced trading. 3. Option Trading Mastery: Dive deep into option trading strategies, optimizing your trading portfolio for maximum returns. 4. Technical Analysis Tools: Learn the importance of charts, patterns, and indicators to predict market movements with confidence. 5. Strategize Like a Pro: Immerse yourself in powerful trading strategies that experienced traders swear by. 6. Independent Trading Journey: Equip yourself with skills to trade confidently without relying on external tips o
---
Skills You'll Learn
Stock Market basics
Commodity & Equity basics
Option Trading strategies
Technical Analysis
---
Top 4 Benefits From This Course
Powerful Trading strategies
Lessons
Lesson 1:
2:14 Hours
Session 1-mcx Intro
Lesson 2:
2:02 Hours
MCX -2
Lesson 3:
1:52 Hour
Equity intro-1
Lesson 4:
2:06 Hours
FNO concepts
Lesson 5:
1:37 Hour
Index trading-2
Lesson 6:
2:05 Hours
Option Trading concepts
Lesson 7:
2:26 Hours
Technical analysis-1
Lesson 8:
2:15 Hours
Multi Timeframe Analysis
Lesson 9:
2:19 Hours
Type of Traders
Lesson 10:
1:37 Hour
Type of Trading methods
Lesson 11:
2:24 Hours
Powerful Chart patterns
Lesson 12:
52:26 Minutes
TOOL ACCESS VIDEO
Lesson 13:
2:22 Hours
27th June 2023
Lesson 14:
1:27 Hour
how to use alicblue trading account
Lesson 15:
1:58 Hour
Fibonacci concept
---
Perks For You
20+ Important Trading concepts
Get Free Access to Premium MASTA Community
Free 10 days MASTA TOOL access
Access to Weekly Live Webinars
---
Meet Mohan Raj
---
Customer Review
" I am happy to share my experience which I learned from your course that totally changed my Share Market perspectives and given more confidence to make long run with market, Support from your end is tremendous and instant.... The knowledge that you feed for us is definitely a worth and i am still thinking that how you're giving this much of knowledge stuff for these price. Definitely a worthy classes more then your charged..... Thanks bro from my bottom of heart..... Keep rocking on your way...... Thanks giving as a happy client"
"I had the pleasure of attending mohan's share market classes, and I must say it was a truly enriching experience. His expertise and passion for the subject shone through every session. Throughout the course, mohan's demonstrated a deep understanding of the complexities of the Indian share market, and he skillfully imparted that knowledge to us. His teaching style was engaging and interactive, making even the most intricate concepts easy to grasp. "
"I'm also a beginner and after completing this course I'm don't feel like a beginner because the way of mohan brother teaching is very very awesome he gives more knowledge for this affordable price and this course is very valuable course for beginner and intermediates . Now I can analysis the chart and trend without any doubt , the commodities sessions and equity technical analysis are all the sessions are very great teaching by mohan and , knowledgefull for all ,very valuable course and Great teaching mohan bro"

;