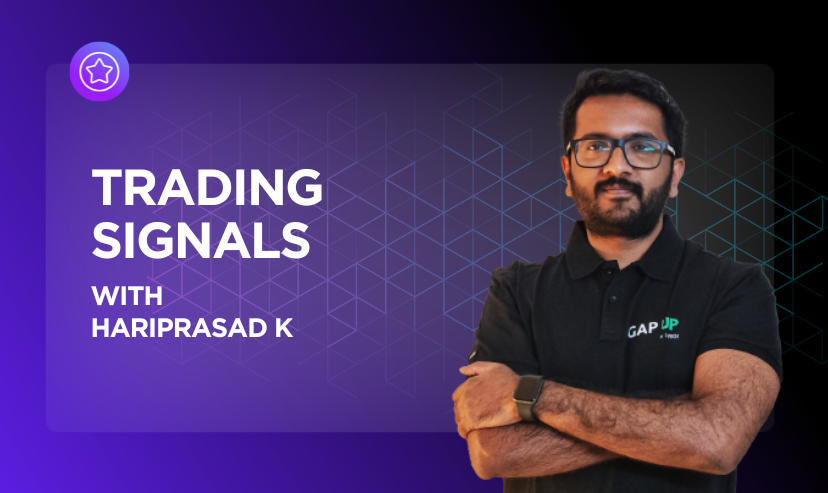 Telegram Channel
This is a subscription for a Telegram channel where the creator shares updates as explained in the 'About' section below.
About This Subscription
Immerse yourself in a transformative trading journey, tailored for those who seek precision, clarity, and unmatched expertise. Our service intricately weaves analysis with real-time actionable insights, ensuring every trade you embark on has the hallmark of potential success. Service Pillars: 1. Daily Trading Signals: Receive 5-8 expertly curated trading signals daily. Our focus encompasses key market movers such as Nifty, BankNifty, FinNifty, and Sensex, ensuring a comprehensive market approach. 2. BTST (Buy Today, Sell Tomorrow) Advantage: Beyond intraday, harness the power of BTST calls, optimized for short-term trading opportunities. 3. Live Trading Sessions: Engage in interactive sessions, designed to demystify trading complexities, clarify doubts, and strengthen your trading foundation. 4. Real-Time Trade Ideas: Our actionable trade ideas are not just theoretical but rooted in real-time market dynamics, ensuring you're always a step ahead. 5. Op
---
Skills You'll Learn
Technical Analysis
Risk Management
Trade Analysis
Scaling Up Capital
---
Top 4 Benefits From This Subscription
Independent Trading Strategy
Subscription Plans
Select a plan to join this group
Buy Now
---
Perks For You
Real time actionable trade ideas
Very good hit rate and risk reward ratios
Excellent track record of the past
Community support for clarifying concepts
---
Meet Hari prasad k
---
Customer Review
"It's an amazing experience with Live long Wealth for me till now. Hari himself teaches the course and is so consistent with his theories that will surely make the profits for you. Many a times we have done live trades together and have seen optimistic results. Well more than his teaching if you understand the concepts being taught to you, have patience and are ready to observe the markets for at least a month believe me you won't regret ever. In markets every day is a learning day. If you learn you earn! 🍾🥳"
"Live Long Wealth is the new leader in the list of the best trading courses. Beginners often struggle when looking for their right path of trading. Is day trading a good choice? What time-frame should I use? Should I trade options or stocks? Is it a good idea to use a stock screener, or should I rely on human-based trade signals?Their course provides insights into nearly all trading-related topics. That's why their fast-growing community of traders is the perfect starting point for beginners. The live webinars are offered every week, and recordings are available too. Education is always related to the current trade environment. Plus, Live Long Wealth provides more than just a trading course. They have full-time traders as moderators in a trading discord channel. Live Long Wealth is the best place to learn."
"Livelong Wealth helped me develop my trading and investing skills and develop my patience game. Patience is the key in this world and they really helped me with it. Their strategies are simple and very effective. Livelong community has so many advanced traders who will constantly help you and discuss trading and investing ideas that you'll eventually feel motivated and driven to trade and take entries with proper risk management. Hari is my college friend and I can't thank him enough for this. Grow together is what LivelongWealth preaches and follows."
Disclaimer : Investing in Stocks/ETFs (Exchange Traded Funds) are subject to market risks. Read all the related documents before investing. Investors should consider all risk factors and consult their financial advisor before investing